DETAILED LIST OF PRODUCTS IN THE CATALOGUE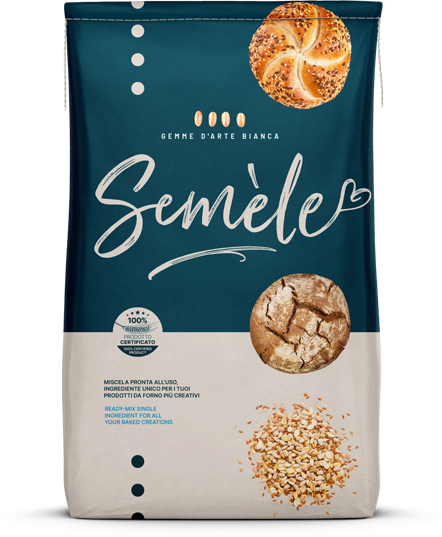 Semèle Più Cereali
Our ready‑mixed product Più Cereali is a complete blend of cereals, perfect for making bread or mixing with other flour for pizza. Containing whole cereals and whole seeds this mix is a concentration of goodness, enriching dough with outstanding aromas and flavour.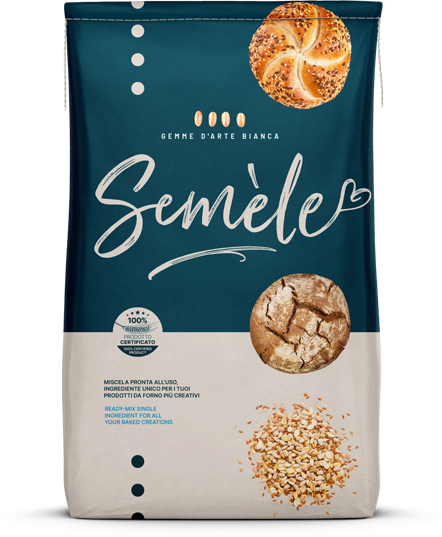 Semèle Girasolino
Girasolino is a 100% complete ready‑mixed product for bread that is rich in sunflower seeds, linseed and fibre.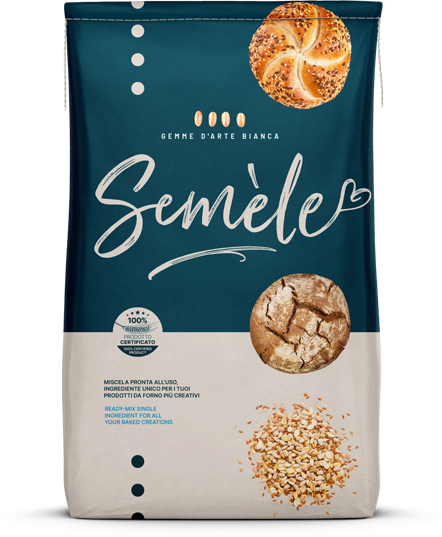 Semèle Mix Segale
Mix Segale is a complete ready‑mixed product made with rye for bread that is rich in fibre.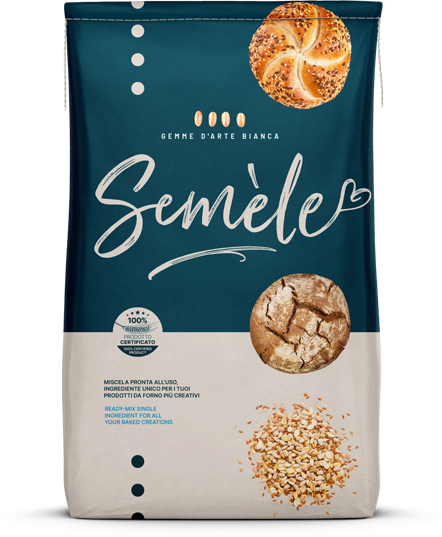 Semèle Mix Farro
Mix Farro is a complete ready‑mixed product made with spelt flour, rolled oats and sunflower seeds for bread that is rich in fibre and seeds.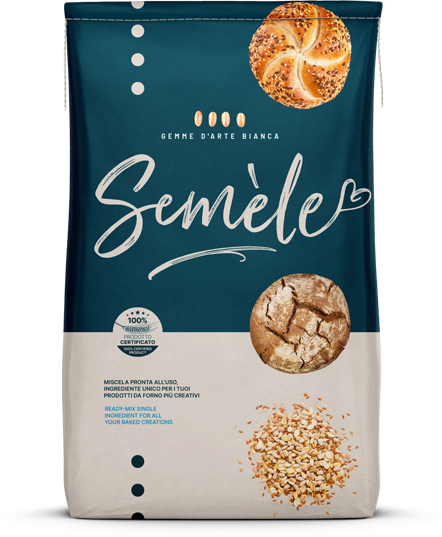 Semèle Rusticu
Rusticu is a complete ready‑mixed product with rye and spelt flours, enriched with ground soya, rolled oats, sunflower seeds, linseed and puffed maize.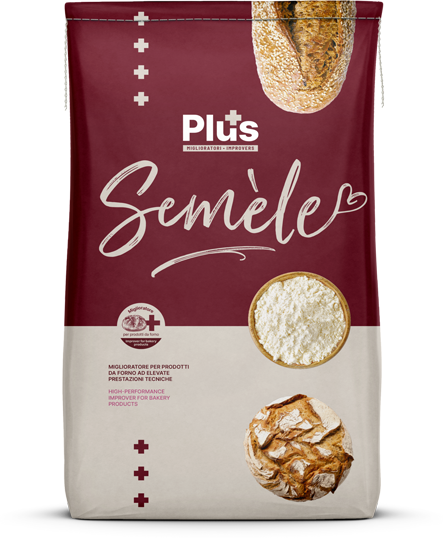 Semèle Pasta Acida
Pasta Acida is a ready‑mixed product that can be used for all types of bread, replacing biga starters and "old‑dough" methods. It guarantees the right level of acidity with the typical aroma of a natural starter. It is suitable for doughs with common wheat flour and re‑milled semolina.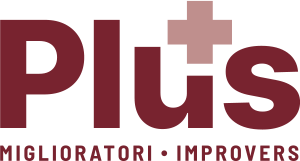 | | |
| --- | --- |
| Type | Improver |
| Pack | 12,5 kg |
| Shelf Life | 6 months |
Product Specification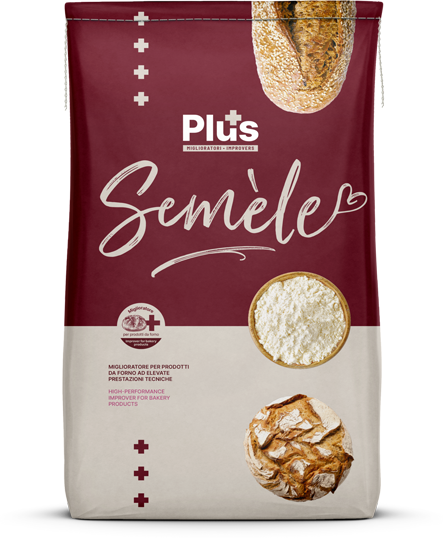 Semèle Rilassante
Rilassante is a powdered technical additive for dough that is easier to fold and more extensible.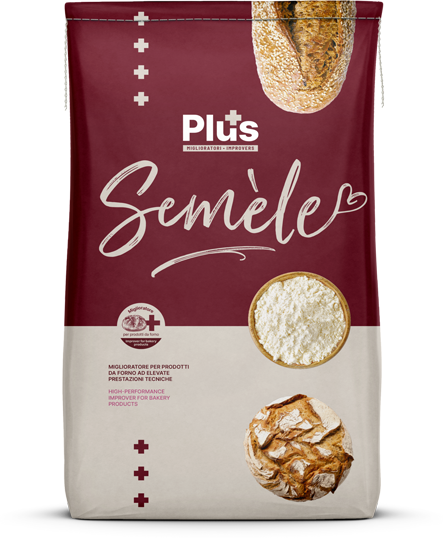 Semèle Color Più
The ready‑mixed product Color Più, a powdered technical additive, is recommended to improve crust colour, giving final products a perfect golden finish.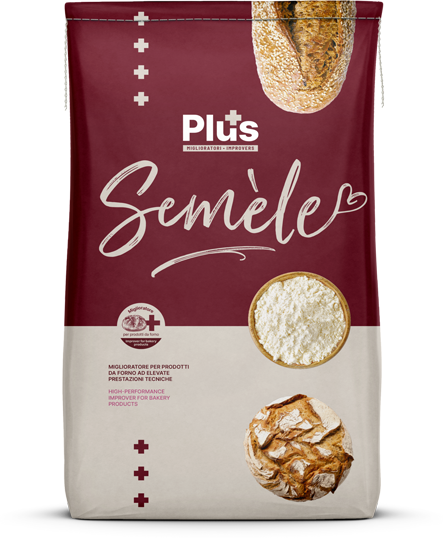 Semèle Top One
Top One is an enzyme‑based improver for all types of straight doughs. It shortens proofing times, improves stability and hold of flour. Its malt content ensures the final product is perfectly golden. Top One is made exclusively with natural extracts and does not require additional labelling.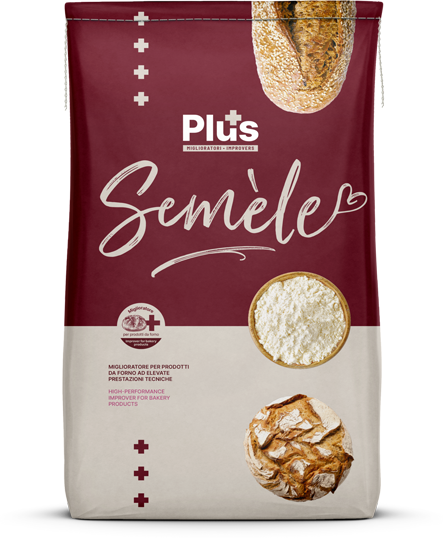 Semèle Energy
"Energy" is a ready‑mixed improver recommended for all doughs containing fats and/or recipes using a retarder‑proofer cabinet. Energy is particularly suitable for sponge‑and‑dough recipes, increasing stability and hold and giving particularly soft and golden results without the need for additional labelling.